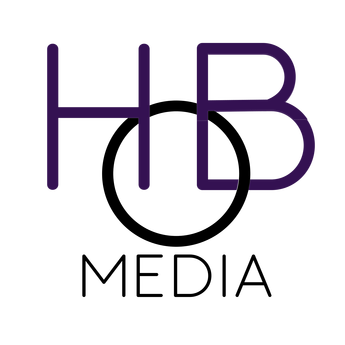 HAUS OF BOUNOUS MEDIA
VIDEO PORTRAITS
Meet Your Digital Ice Breaker
Present Your Best Self
First impressions. Within the first 60 seconds of meeting, we make snap judgements about each other's "vibes." Like it or not, we are all salespeople. If you aren't selling products or services, then you are selling your personality to get a job, promotion, opportunity, etc. A Video Portrait filmed by the Haus of Bounous will seamlessly bridge that first uncomfortable gap by giving you a tool to communicate the best parts of your personality in an authentic and engaging experience.

Videos are not the future - they are the present!
Applying for a Job
Haus of Bounous will give you a QR code that can be attached to a resumé (print or digital). Now you are no longer just a name on a page - that interviewer won't forget you any time soon.

Small Business Owner / Entrepreneur
Masseuse, Singing Teacher, Therapist, Photographer. Use a Video Portrait to break the ice with a potential client so they know what it's like to be in the room with you.

Corporation / Established Company
Use an advertisement style Video Portrait of your product or service that highlights the best parts of what you offer in a versatile style that can be placed on a website, or shared on a social medium. Using video on your website can increase sales conversion by 60%! I promise I didn't make that up...
Want an example? See for yourself.
The below Video Portraits are just a taste.
Contact Haus of Bounous today to start your journey of winning others over.
"I had the best time hanging out with these lovely humans! Hire [Haus of Bounous] to make a video for you! 60 seconds of you in a nutshell."
"Such a cool and helpful concept. This video will be linked on my website and resumé. Very excited to share!"
"Spent a day with Haus of Bounous who made this fun, amazing video snapshot of my wacky, dream-filled heart. Book these lovely artists! You won't regret it.
Best part? You won't break the bank.
Haus of Bounous uses a short form style of production along with carefully crafted questions that negates the need for a script and maximizes efficiency.
My current video portrait model works best when combined with a photoshoot. The atmosphere allows me to capture the perfect mix of artistic and authentic footage to showcase you in your best light.
Video Portrait + Standard Photoshoot ($200)**
Photoshoot with photographer and Videographer. Includes Video Portrait, QR code, and whatever package/deal you purchase with photographer.
If you would like to provide your own photographer, that's great! If you need a recommendation, I have a list of photographers with varying styles that are willing to give discounts.

Business Video Portrait ($200)
Haus of Bounous will perform market research for your service or product and craft a Video Portrait that geared specifically towards advertising your business to your target audience. Price Varies with number of locations, products, research time, etc., all of which will be agreed upon in a flat rate before beginning work on your project.
Choose Your Own Adventure (Price TBD)
Do you want something different than the packages above? I'm happy to work with you to customize an experience that you are envisioning whether that's a family trip to the park, mountain biking adventure, or any activity that resonates with you. Similar to the Ad style, final price varies with details of hammered out before the shoot.

Note: Video Portrait length is general 60 seconds unless selecting Ad or Choose Your Own Adventure.

*Does not include price of any location fees
**Does not include price of photographer
This site is protected by reCAPTCHA and the Google Privacy Policy and Terms of Service apply.